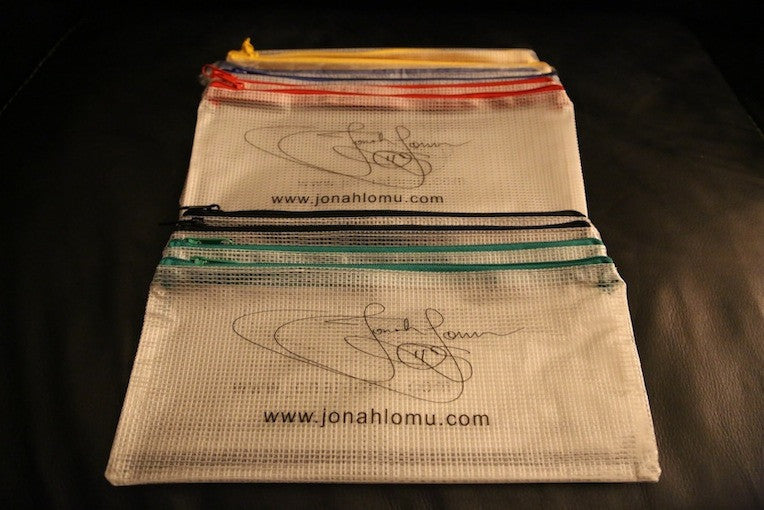 Limited Edition Signed Pencil Case
Keep all your markers and pens together in this cool giant sized zip-up pencil case! Choose from a selection of colours, this case is a great piece for the kids or even for the bigger Jonah fan!
Collect this cool LIMITED EDITION pencil case, LIMITED STOCK AVAILABLE.
Please note that authentic items are only available through Jonah's official website and from companies mentioned on this website. Personally signed items that are claimed to be that of Jonah Lomu online or anywhere else are in no association to Jonah Lomu, jonahlomu.com or by any means associated.